Staff
Sandy Ha Nguyen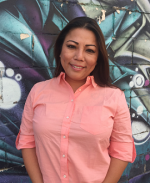 Sandy Ha Nguyen founded Coastal Communities Consulting, Inc. (CCC) during the aftermath of the disastrous BP Oil/Deepwater Horizon Oil Spill 2010 to provide disaster technical assistance to Louisiana southeast commercial fisherman, especially for limited English speaking Vietnamese fishermen. Prior to founding CCC, she was a consultant working for the Louisiana Small Business Development Center (LASBDC). In that role, Sandy continued her lifelong passion of helping more than 1,500 families and businesses in rural communities across the state, particularly coastal entrepreneurs. She has worked with the commercial fishing industry since 1992 and possesses an intimate knowledge of the industry and the communities that sustain it. Sandy is a graduate of the Tulane School of Business and a proud resident of the New Orleans East community. She has garnered numerous awards and accolades; being named Woman of the Year by City Business in 2007, named State Star in 2012 by the Association of Small Business Development Centers (ASBDC) and generated millions in client capitalization for the years 2011, 2012 and 2014 with the LASBDC. Her highest honor to date was the opportunity to meet former President Barack Obama and former First Lady Michelle Obama in 2015 in recognition of her work during Hurricane Katrina. Most recently, she received the City of New Orleans "Notable Vietnamese Women" Award for her extraordinary work within her immigrant community She is the daughter of a commercial fisherman and an owner of a commercial fishing business with her husband Phuoc (Michael) Nguyen with whom she shares two children, Hana and Dylan.
Cristina Duong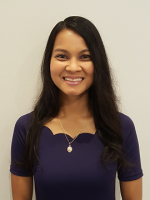 Cristina has been with CCC since August 2011 and provides a full range of technical services in relation to CCC's core programs. She is verbally fluent in Khmer (Cambodian), and has complete fluency in English and Vietnamese; speaking, reading and writing. Her language abilities have catapulted her into the role as the "go-to" person for Southeast Louisiana's Vietnamese and Cambodian-speaking communities when they need business technical assistance. She has been and continues to be an invaluable asset to the community assisting socially-disadvantaged coastal entrepreneurs recoup lost revenues stemming from the Deepwater Horizon/BP Oil Spill. She has helped recover monetary damages for clients in the millions. Her commitment to the clients and CCC is evident through her years of service as she continues to provide technical assistance while also assuming a new role of CCC's finance manager; she works closely with the executive director with the planning, organizing and monitoring of financial resources in order to achieve organizational objectives. Cristina graduated with a Bachelor of Science in Family Community Services from Michigan State University. Before joining CCC she worked as a teacher at her local YMCA in her hometown of Lansing, Michigan before relocating to New Orleans in 2009. She and her family, husband Phong Duong and two sons Feilong and Felix reside in Marrero, LA.
Katrina Williams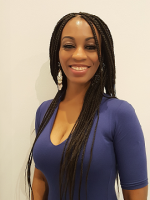 Katrina joined the staff of CCC in September 2014 as a contract employee to teach English as a Second Language (ESL) and basic computer classes to adult immigrants. Her role then expanded into a full-time position as the program staff assistant where she honed her skills under the guidance of the executive director and colleagues to provide technical assistance to CCC's coastal entrepreneur clients. Through her work with clients she can assess what economic development programs would be most beneficial for them. Katrina's responsibilities include designing and implementing educational programs tailored to the client's specific needs as adult immigrant learners. This work includes coordinating learning opportunities, developing resource materials and training curricula for ESL education and American citizenship preparatory training. Previously, she worked for the Jefferson Parish Public School System (JPPSS) as a Spanish Paraprofessional providing interpretation/translation services for Spanish-speaking elementary students. Katrina received her Associate of Arts in Spanish from Austin Community College in Austin, Texas; her Bachelor of the Arts in Spanish from the University of New Orleans and a Master of Arts in Romance Languages from her alma mater. Currently, she resides in New Orleans.
Anne Nguyen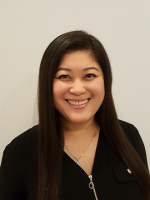 As the organization's Social Services Coordinator, Anne Nguyen joined CCC staff in June 2016 and is primarily responsible for assisting clients to gain access to a plethora of both federally funded and non-federally funded social service benefits such as the Supplemental Nutritional Assistance Program (SNAP), Medicaid and limited Affordable Care Act (ACA) services; being bilingual in English and Vietnamese enables her to provide specific services to Vietnamese clients in their native language which also allows for greater reach into the community when accessing much-needed social services. Additionally, she serves as CCC's front house office staff that greets each client upon arrival and directs them to the appropriate consultant who can best assist them. The roles that Anne assumes are invaluable to the organization as she also performs a multitude of clerical duties including client data recording for office metrics reports important for grant-seeking purposes. Anne is a native of Morgan City, LA and attended Louisiana State University in Baton Rouge. After her studies, Anne subsequently settled in Gretna, LA.